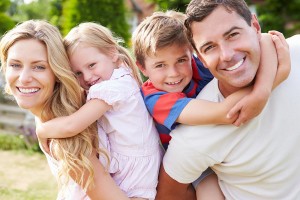 Home time is key to a happy, healthy driver. Whether it's just some time to unwind from life on the road, or spending time with family, getting time at home is a must for truck drivers. Truck drivers shouldn't have to choose between making a living for their family and spending time with their family. According to industry statistics, the average driver will be away from home for 2-3 weeks at a time. How many birthdays, school plays, soccer games and family moments will a driver miss being away from home for 2-3 weeks at a time working for an average trucking company? Central Trucking Inc. is not your average company, and we have solutions that work for you and your family.
Home time at Central Trucking Inc.
As a family owned and operated company ourselves, CTI knows you have a family, and we respect that. Our unique driving opportunities offer home time unparalleled in the trucking industry. No more being stuck out on the road for weeks on end trying to get home. Our regional and relay drivers are home every couple days. Some drivers choose to go right back out, while others prefer to spend a night at home and leave out again the next day.
Our drivers come from all walks of life. Veterans, reservists, college students, single parents, retirees, husband and wife teams all with different needs. Whatever your needs are, CTI has a solution that works, including part time positions.
Central Trucking Inc. A family owned and operated company.